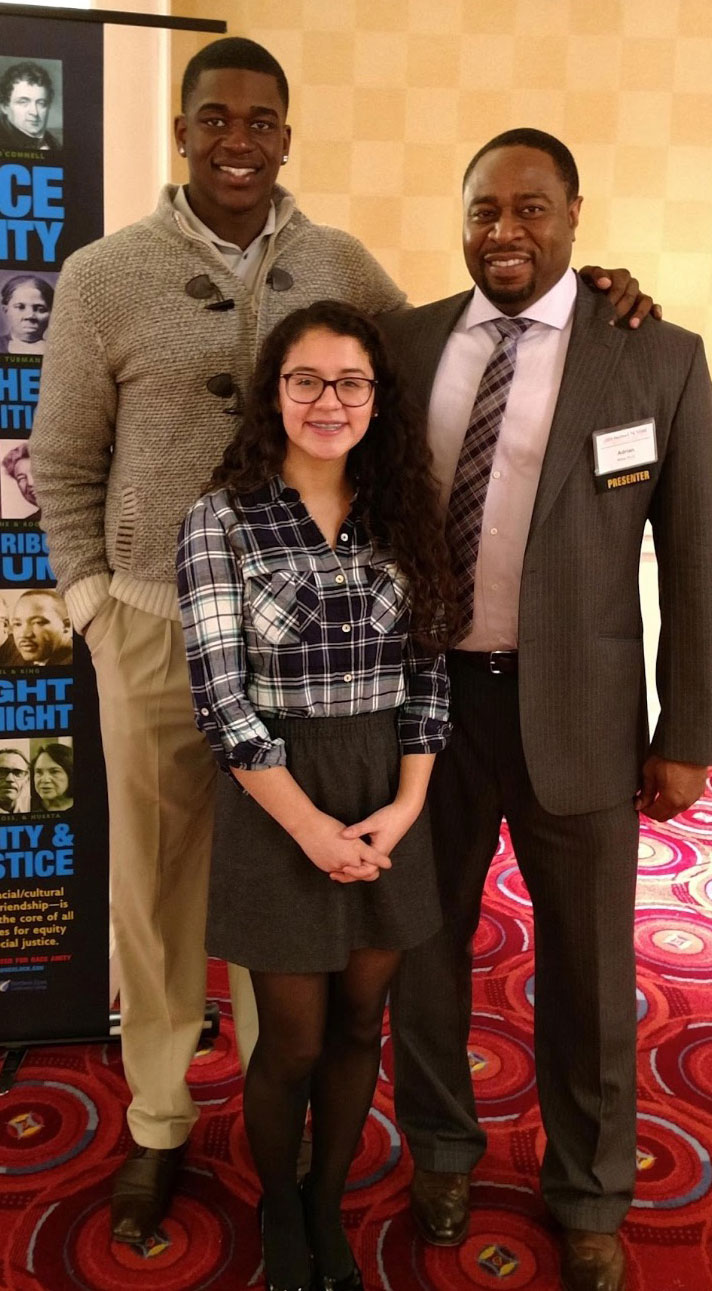 We believe in building future leaders through equitable support for math proficiency.
Everyone deserves a chance to succeed. Our job is to open opportunities and lead the way.
We cannot just hand our children the world, we must teach and prepare them so they can lead the future.
That's why we built our District Program and the Leadership Academy.
The Calculus Project School District Program is our core program, partnering with school districts which host TCP programs in their district schools.
The TCP Leadership Academy
The Calculus Project Leadership Academy (CPLA) serves partner districts with programming on college campuses over the summer.
The core of TCP's model combines three major stakeholder groups – students, parents, and educators – who work together to support students in advanced mathematics. This model is holistic with each component reinforcing the others. Together these components provide full wrap-around supports for students and create system changes in schools.
Students
Summer Academy: Students (rising 8th through 12th graders) are pre-taught some of the upcoming year's math, providing an opportunity to get ahead and build confidence.
Academic Center: Tutoring support is available through the school year from math teachers and TCP Peer Teachers.
Clustering: Students are grouped into designated sections to drive continued collaboration and a sense of belonging.
Peer teaching: Junior/senior TCP scholars can become paid Peer Teachers for the Summer Academy and Academic Center, driving persistence and achievement.
PRIDE Curriculum: Students learn about the accomplishments of STEM professionals of color during Summer Academy, reinforcing beliefs of high achievement and belonging.
Parents/families
Parent Advisory Councils: Composed of TCP students' parents, these committees meet regularly and serve as powerful advocates for TCP. TCP also provides parents training and regular updates, so they know what to expect and can better support their children.
Educators (e.g., school/ district leaders, teachers, counselors)
Professional development/coaching: TCP provides training for educators to rethink systems, structures and behaviors that suppress minority achievement.